24 artists, 39 evolutions: #DrawingEvolutionGame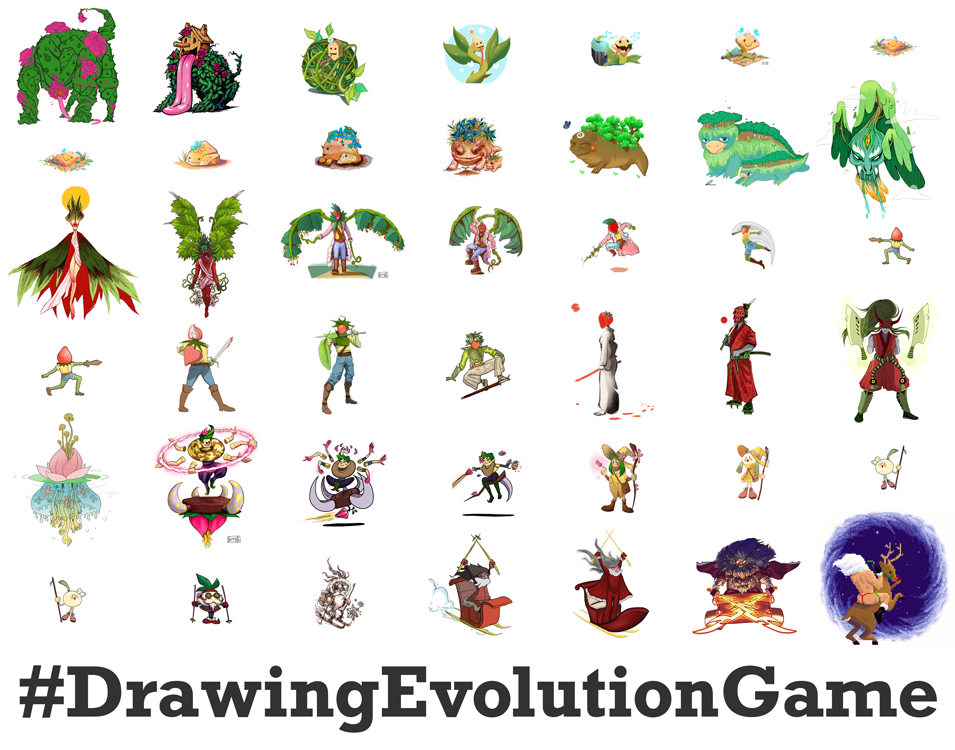 This post showcases the results of the #DrawingEvolutionGame. For more on the process and to get resources and templates to coordinate a game of your own, check out How to Run a #DrawingEvolutionGame!
From humble beginnings, our plucky little adventurers grew. Transformed by many hands, through many evolutions, they became glorious boss-battle-worthy heroes!
Our game started with three different seed characters drawn by Ellis Kim (timefiddler), Juanita Crooks (yakisobababy), and myself along with a simple prompt:
Together, we will take a couple of "low level" seed characters and through each consecutive artist's work, we will "level up" these characters with illustration.
Imagine these characters are starter Pokemon or freshly generated level 1 characters in a video game. In each drawing, they should become stronger, have better items/equipment/armor, or get more powerful or advanced. Their journeys should show progression and continuity from one level to the next. It's important that each successive evolution builds on the last while still leaving room to grow so that the next artist can add their rendition.
Each seed branched into two entirely independent evolutionary lines resulting in some very different outcomes!

There was such an enthusiastic response to the game that several of the artists stepped up to contribute multiple drawings. With the three seeds splitting into six branches, there were enough enthusiastic artists to produce seven generations of evolutions, totaling nearly 40 drawings!
Click on the pictures to see them larger






In order to produce these incredible creations, the different artists used a variety of tools and media including Procreate (~33%), traditional art (~30%), Photoshop (~30%), Clip Studio (~21%), and more, often in combination! For most of the artists (~80%) this was their first time participating in a collaborative art game, but pretty much everyone plans on not making it their last.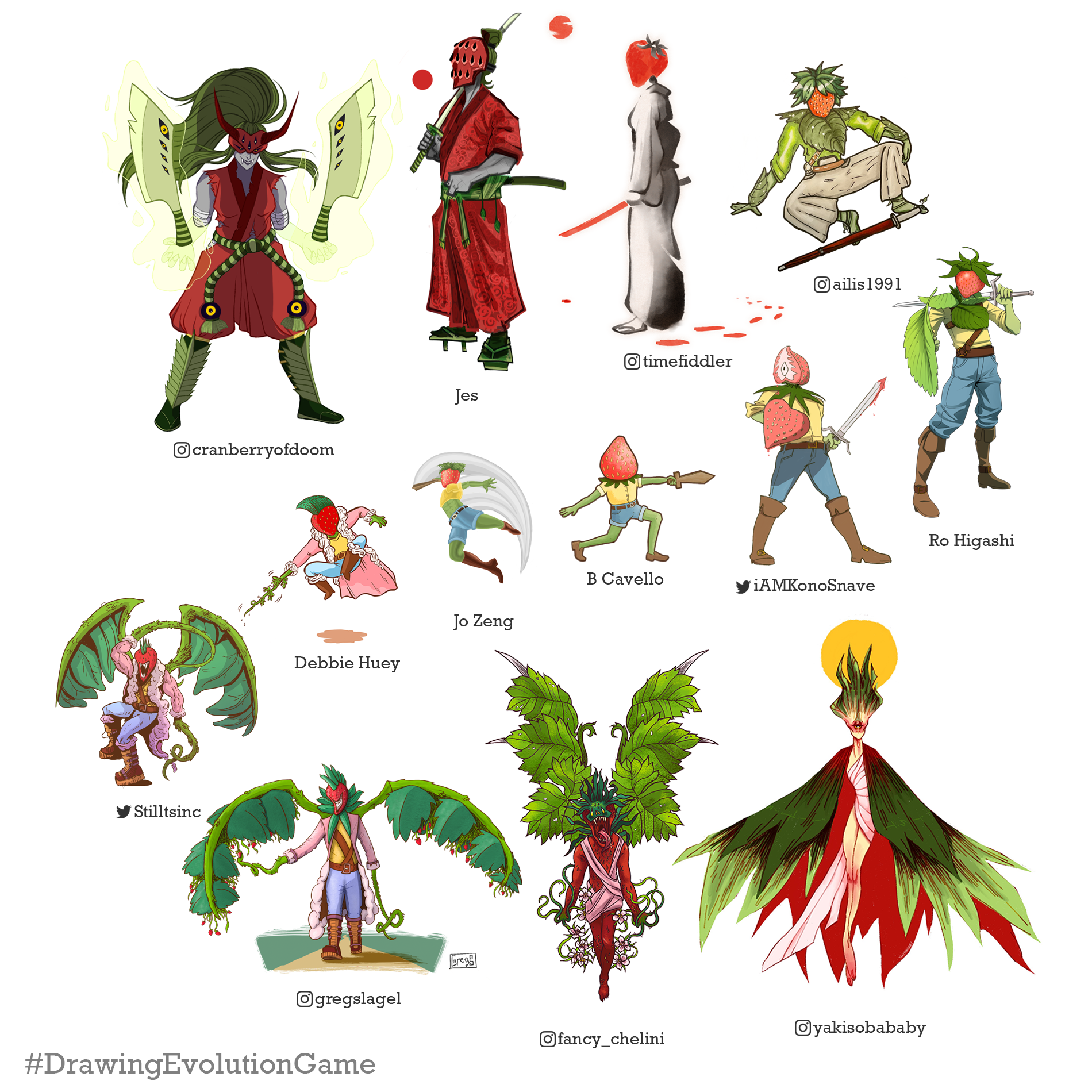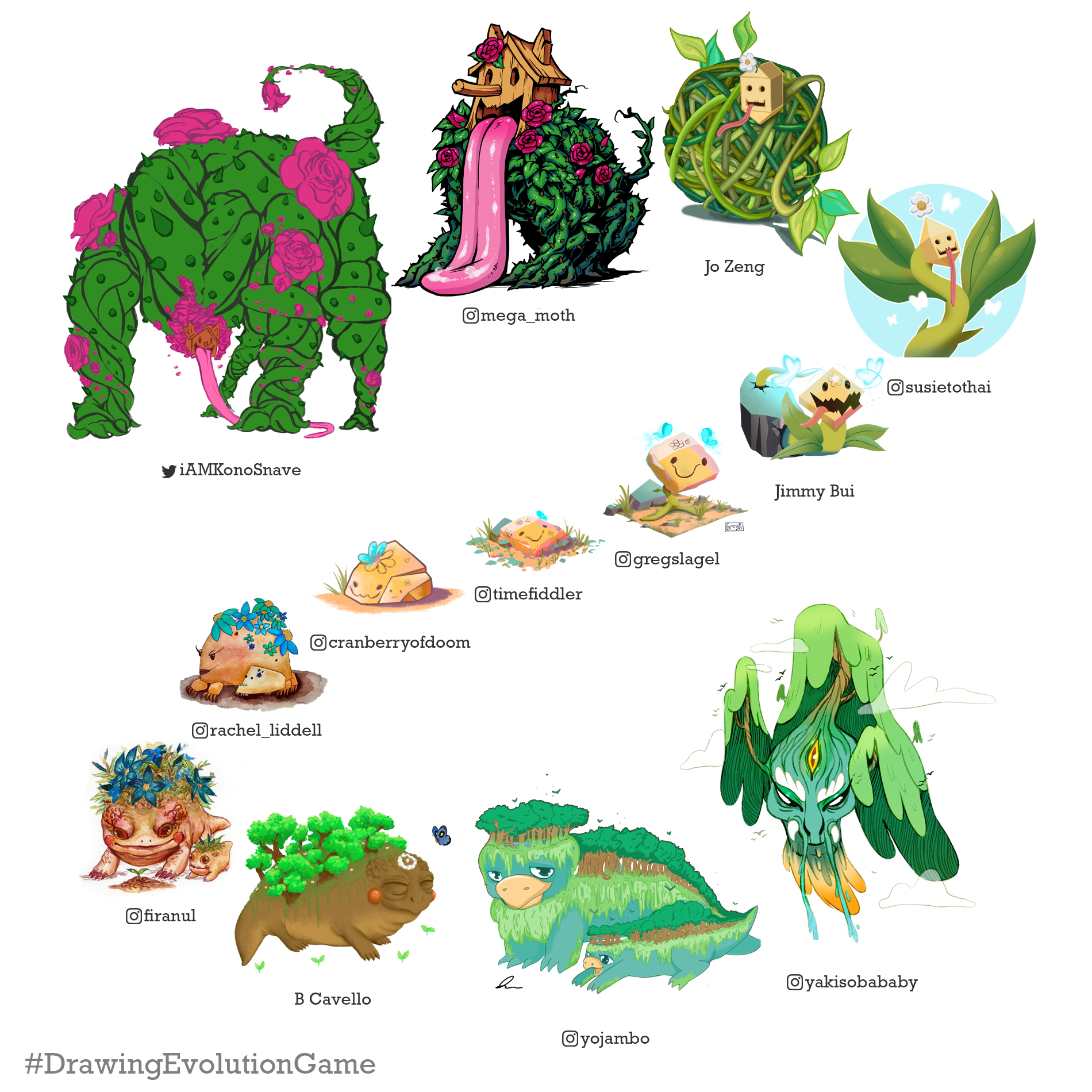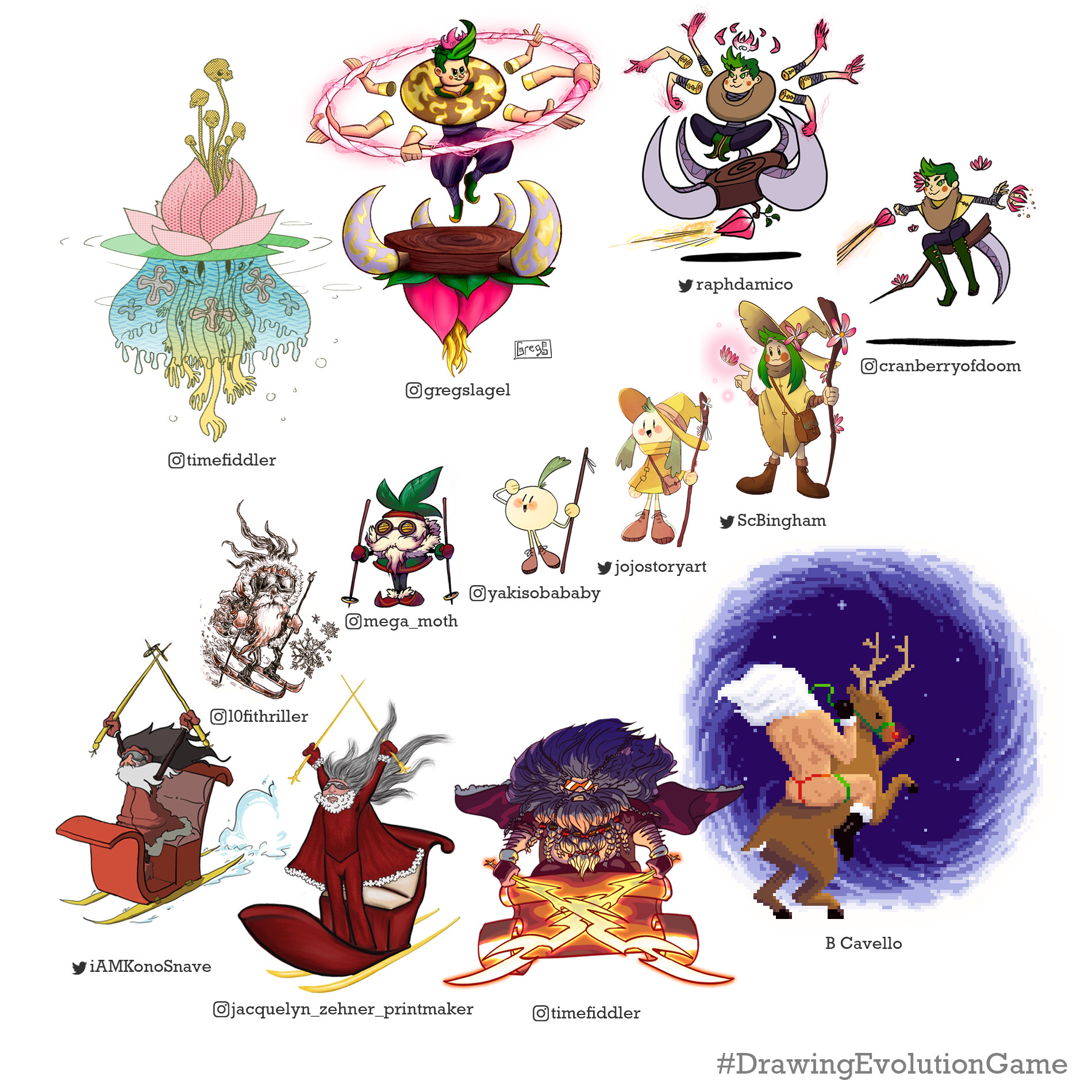 I have so much gratitude to all of the extraordinary artists who contributed and collaborated to make this possible. If you were part of making this possible, I am so grateful to you for your creativity, patience, and willingness to experiment. You make magic happen. Thank you.
The artists (in order of appearance):
Feeling inspired to run your own #DrawingEvolutionGame?
Check out How to Run a #DrawingEvolutionGame for more about the process behind-the-scenes and to get resources and templates to create a #DrawingEvolutionGame of your own!