Assembly 2019 application answers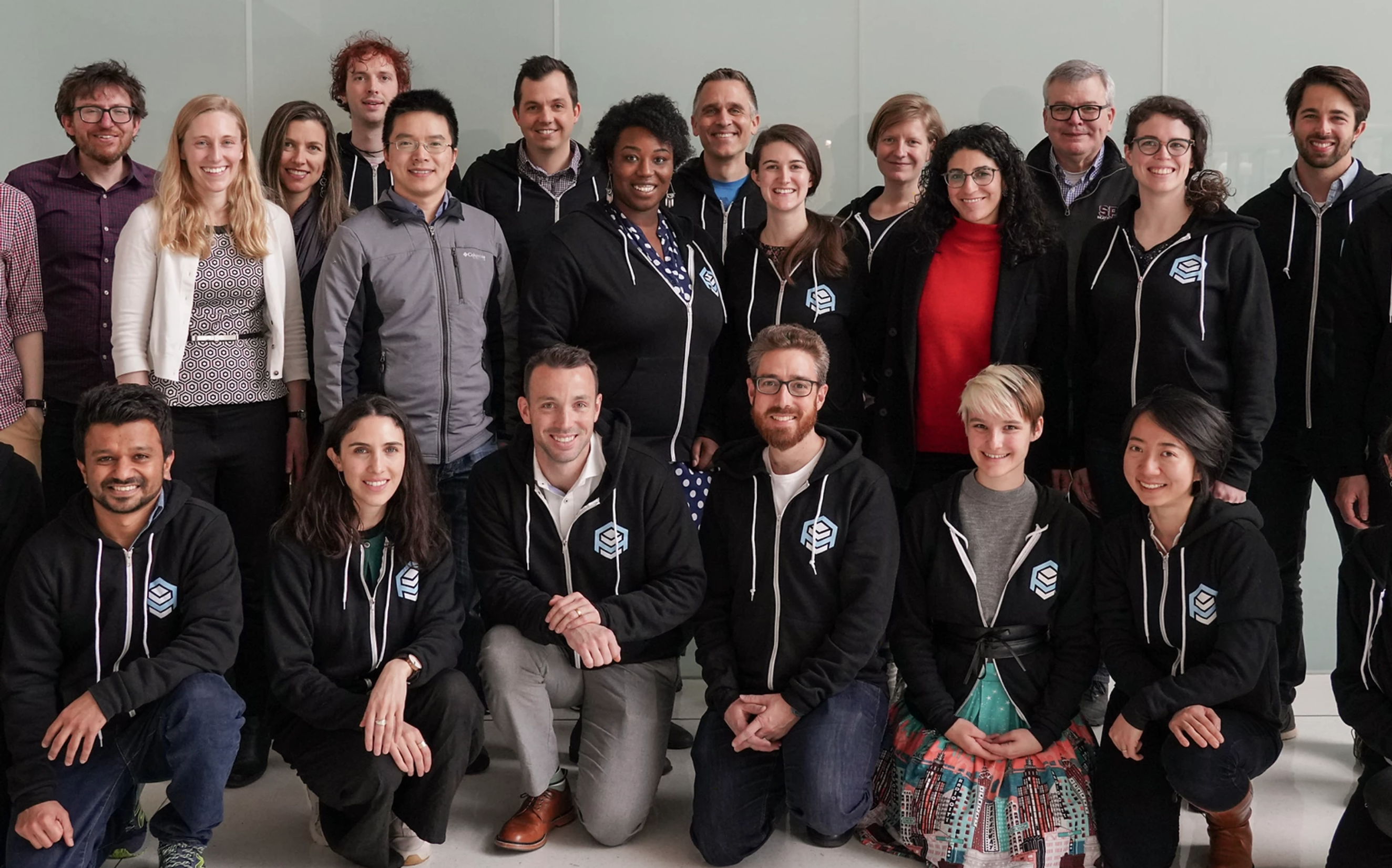 Two years ago, in August of 2018, I applied to participate in the Harvard-MIT Assembly Fellowship Program. I was honored to be selected as a 2019 Fellow and am incredibly grateful for the experience I had working with my cohort of absolutely extraordinary thinkers, builders, and change-makers. Assembly was a life-changing experience for me, and I'm fortunate to call my fellow Assemblers friends and collaborators to this day.
THE 2019 ASSEMBLY COHORT confronted emerging problems related to the ethics and governance of artificial intelligence. The cohort is a diverse group of seventeen participants who come from the private sector, academia, civil society, and government; and bring expertise in communications, ethics, machine learning, media theory, policy, project management, and more.
You can learn more about the 2019 Assembly Fellows and our research projects on the Assembly Program website.
Since my fellowship, I've had many people reach out to me asking about my experience and frequently wondering about how they might apply to participate. While I am only one person from a diverse cohort of Fellows, I thought it might be helpful to share what I wrote in my application for future aspiring Assemblers and more.
What follows are the unfiltered answers from my application to the 2019 Assembly Program. Many of these answers may be out-of-date regarding both my current skills and goals as well as the Assembly Program's application questions, but I hope they might be useful as a reference.
Note: In light of the global pandemic, the Assembly Program will not be accepting new applications for fellowship for 2021, but instead "will support the growth of existing projects from the previous four years of the Assembly Program, and plans to open the call for a new class of Assembly Fellows in Fall 2021."
Application to the The Berkman Klein Center's 2019 Assembly
What expertise or skill set you aim to contribute to the program and your team? *
[x] Communications
[_] Data science
[_] Development
[x] Entrepreneurship
[_] Ethics
[x] Machine learning
[x] Organizational / project management
[_] Policy / law
[x] Other:
Briefly elaborate on your skill set, specifying how it would help you contribute to the work of your Assembly team. *
If I had to describe my superpower, it would be creating incredibly excellent analogies. I serve as a connector and translator between different people, disciplines, and contexts.
If you are a machine learning engineer or full-stack/front-end/back-end engineer, include a link (if possible) that showcases your work: i.e. an app you've built, your Github page.
I'm not an engineer, but I've been learning (https://github.com/bellabie)
1. Tell us about your experience working in a team. What was the context? What did your team accomplish? What was the most challenging aspect of working on the team? If you identify as a developer, tell us about a time that you worked with someone who was less experienced and/or less technical. *
In late 2017, I worked with a group of folks at the Debug Politics social good hackathon to create projects that would promote a better environment for online discussions and more reliable information sharing. There were many talented people including several AI developers there, and I felt a strong personal struggle choosing how to spend that time.

For my own career, it seemed most advantageous to work with and learn from the AI practitioners who were more advanced than myself, but in talking with them I was concerned that that might mean creating something with limited real-world impact within the short timeframe of the hackathon. Alternatively, I could pursue a much less sexy but more immediately applicable project idea that could be completed in the allotted 48 hours to solve a real known problem. In the end, I recruited a more diverse team around our developer's idea to create a browser extension to prompt users (very simply, without AI) with nonviolent communication and other methods to de-escalate online arguments.

Our scrappy little team consisted of just four people: Stephen Cataldo, our main developer who is a political author and drupal developer; Katie Fleeman, who did much of the writing for the project as well as design research-style interviews and works as an editor for Knowable Magazine; Senay Yakut, a rising junior web developer who unfortunately could only stay part of the time; and myself. My own roles involved project management and team motivation as well as web design and pairing to help with javascript development. Although our project attracted attention from folks interested in the more buzzworthy technologies, I fought to keep our scope achievable and to compellingly articulate the explanation for our choices. I wanted to honor how our team had forgone the hype to build something that real people could use to make the world better.

By the end of the hackathon, we had created a working Chrome browser extension to help users write better Facebook comments by prompting them with de-escalating phrases, allowing them to offload some of the emotional labor of using these communication techniques. Although this achievement may seem technologically small, I'm quite proud of it, and—because we kept our laser-focus on a working solution to a known problem—it ended up winning us first place in the hackathon overall!
2. What idea or project are you interested in exploring for this program, related to the ethics and governance of artificial intelligence? Your project proposal could address a technical problem, policy question, or some combination of the two. Project proposals should not be limited to purely technical solutions. (Be aware that the cohort will not necessarily work on this project).
I'm incredibly inspired by work that helps elucidate the workings of technology and engages more people in its design and application. Projects like last year's AI in the Loop or Distill Pub represent to me crucial forces in a movement to ensure that AI is both accessible and inclusive.

Inspired by work that I started with some local Girl Scouts, I would like to pursue a project that breaks down concepts like "what is data?" and empowers people who do not have deep familiarity with computer systems to explore and understand the issues and opportunities that exist in AI. With my background in game design, I'm especially interested in interactive activities either for individual, self-guided experiences or even group classroom-style use.

Previously, I worked on a project called colorCODE that involved creating a Montessori-style toy for teaching code. (bcavello.com/work/phenomenon/colorcode) It was received remarkably well by the families I had the opportunity to work with. I am especially excited to work with a team to think of creative ways to make resources available with accessibility in mind, whether they be interactive "explorables" accessed on the computer or offline activities.

As AI becomes ubiquitous, now it's more important than ever before that everyone who interacts with this technology have an awareness of its presence and the implications it has on their lives. I hope that the 2019 Assembly cohort and I can create the analyses and the tools that empower people in the era of AI.